PCMH-03 Low Profile Stillage Cage (Flatpack)
Stackable pallet size cage can be used for many warehouse and storage applications.
Features of PCMH-03 Half size Stillage Cage
The PCMH-03 is a smaller version of the PCM-01, being only half the height
Standard un-assembled on delivery (Flatpack)
Quick to assemble and then un-assemble for storage when not needed.
Can be stacked up to 4 high when empty, and 2 high when loaded
Has removable front and rear hinged gates, which open for access, even when stacked.
Able to be transported by forklift or pallet trolley
Optional Zinc sheet metal flooring (PCM-F) fits over the existing mesh base floor is available on request - shown in photo.
Specifications of PCMH-03 Stillage Cage
Stackable
Load Capacity 1000kg evenly distributed
Unit Weight: 53kg
Freight Weight 96kg
Dimensions 120cm L. x 120cm W. x 20cm H.
Internal dimensions - See drawing
Zinc Plate Finish
Optional Sheet Metal Floor available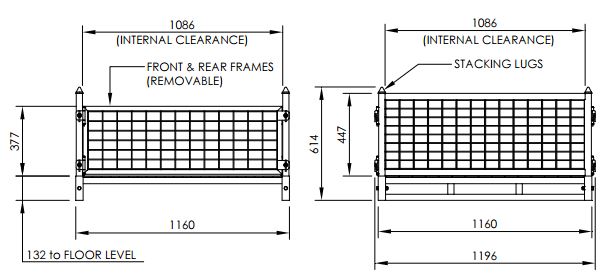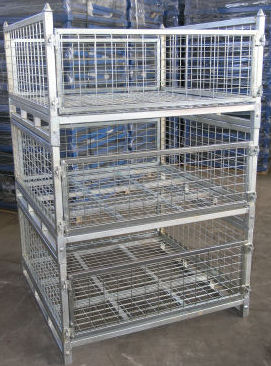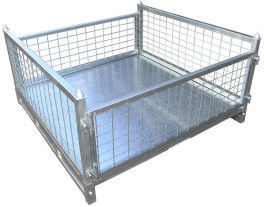 CMH-03 Stack PCMH-03 with Optional Zinc sheet metal flooring

Half Height Stillage Cage Slaes PDF including Drawing