ECOBULK MX 1000 litre (275 gallons) Pallet Drums Bulkibox Containers, transport and store liquids with utmost safety.
Can be stacked 2 high during transport and 4 high for storage. Other sizes available ( 640L. 820L. 1,250L.)
Suitable for Chemical plants, Pharmaceutical companies, Paint manufacturing plants, Oil and Lubricant companies etc.
Features of ECOBULK MX
Low weight, Maximum safety, User friendly
Exceed statutory requirements in pressure stacking tests
Have increased collision resistance
Have improved stacking resistance with 30% greater surface contact
Have additional corner guards to protect the inner container
The ECOBULK MX is U.N.-certified (UN31HA1/Y) For the transport of liquids to a maximum density of 1.9.
Static stacking load 4 high and 2 high during transport.
Inner bottle made from blow-moulded HDPE.
Optional SMP (fluorinated), treated to avoid permeation of non-polar filling goods, at additional cost.
Outer container Reinforced ,Welded, galvanised, tubular steel grid with identification plate.
Bottom Plate provides stability to minimise residual contents from the inner container
Pallets
Steel frame
Steel skid
Steel plate with Plastic Skid
Full plastic skid.
Four way forklift entry
Filling opening: DN 150mm with screw cap,
Footprint 1000mm x 1200mm, Height 1165mm Steel skid,
Certifications UN 31 HA1/Y (Optional)
Food Certificate (Optional) Contains materials that are FDA compliant
Part Numbers
4001727 Dangerous Goods Approved
4002694 Food Grade - FDA Approved
Filling Openings
DN150 with screw cap
DN225 with screw cap
DN400 with clamp-ring lid (only available with MX1000)
Standard Thread Type: S60 x 6 thread type which is a European style thread.
Please find below adapters to make it easier to convert to Australian standards
16136 - S60 x 6 female to 2" BSP female
CAML001 - S60 x 6 female to 2" Camlock Male
Outlet Valves Options
Integrated butterfly valve DN 50 DN 80
Screwable butterfly valve DN50 DN80 DN150
Screwable ball valve DN50
Dimensions MX1000 1,200 x 1,000 x 1,160 (L x W x H)
Weight MX1000 56kg (steel)
59kg (plastic and full-plastic)
Static Load Max 4 high


We are strongly committed to the highest standard of Professional Services when it comes to environmental safeguards and Public Safety. We ensure that we comply with all Environment Protection Authority (EPA) provisions and regulations of the NSW Dangerous Goods Act, along with Sydney Water, Local Government Authority requirements.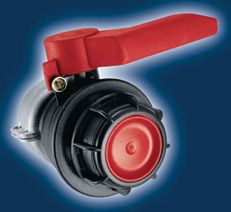 ECOBULK have specially designed valves to ensure safe and precise control when discharging substances of various viscosities.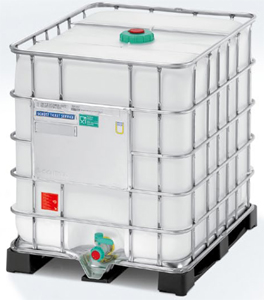 ECOBULK MX FDA Approved Food Grade