This 500L chemical bulk storage container was designed to eliminate the need for a metal frame, which current storage containers are required to use.
The new 500 litre intermediate bulk container by Rotomould is the most innovative reusable IBC on the market to date. The durable and unique design consists of an all plastic construction which is suitable for transporting food, agrichemicals and general industrial chemicals.
The free flowing design allows for easy cleaning and positive drainage and offering maximum strength in the harshest environments.
2-way fork access allows for easy transportation and static storage 3 units high.
Durable base (international footprint) can be moulded in alternative colours to customize the field
Protectively placed valve and filling port with tamper evident lugs.
Large 200mm screw cap.
Dry break valve optional.
A 50mm discharge valve complete with 50mm camlock dustcap.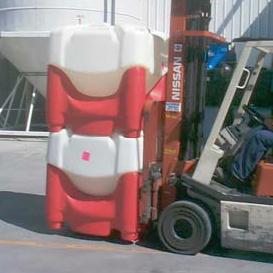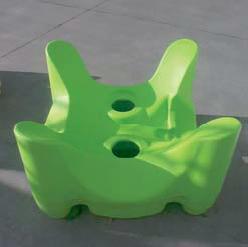 Dimensions: 1100 x 1100 x 1100mm