Electrodrive Gzunda GZ10SL Bed Mover allows one person to move a large range of heavy hospital beds, effortlessly and safely, with or without a patient.
Can be used for moving beds between rooms and wards, or transporting patients around hospitals. Can also be used for transporting linen.
Features of Gzunda GZ10SL Bed Mover and GZ10 Bariatric Bed Mover
Complies with Australian Standards
Compact design
Standard Flex Hitch - Adapts to many different types of beds - Using a simple retractable strap and buckle arrangement (Alternate hitches available to suit your range of beds)
Simplicity of use allows the operator to concentrate their attention on the patient's needs
Key start, Twist Grip variable speed control, Horn and Emergency stop button
Slows and parks automatically when Twist Grip is released
Height / Reach adjustable handle bar for user comfort
Prevents operators from suffering from muscle and back strains
Has a capacity of 500kg (800kg for Bariatric Model)
Non-marking tyres
Can be used on ramps, over carpet, in lifts and around tight corners and into elevators
Push button, fast, silent and easy hitching
Quiet smooth operation
Zero emissions
No licence required
Comprehensive 12 month warranty
* NB: GZ10 must only be operated by trained and authorised personnel.
SPECIFICATIONS OF THE GZ10SL Gzunda Bed Mover
1132mm
1190mm
678mm
500kg
NB: Requires 100mm of clearance under the bed (can be modified to 90mm if required)
SPECIFICATIONS OF THE GZS Gzunda Bed Mover
1230mm
1245mm
920mm
600kg
NB: NO under bed clearance required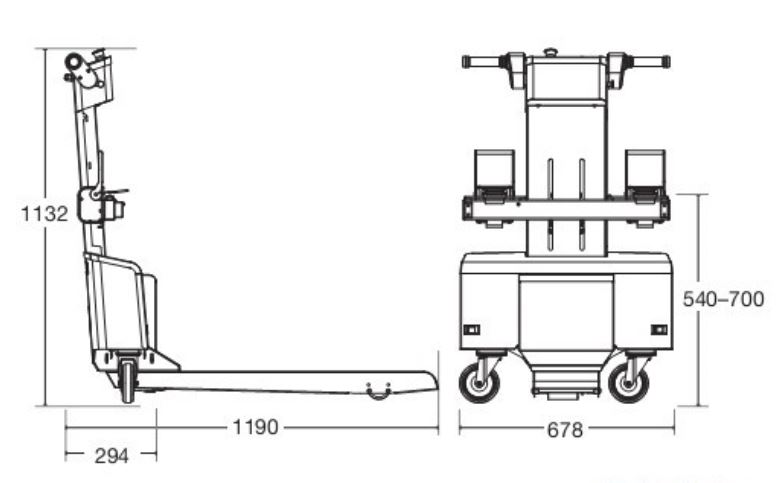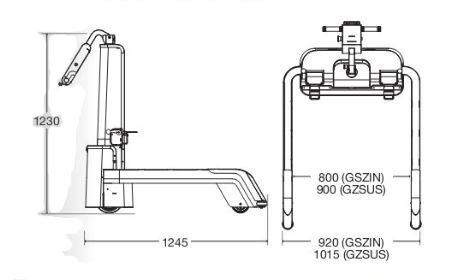 GZ10SL                          GZS