Please Note: Many Bailey Ladders are currently being discontinued by the manufacturer. Please contact our office to confirm that the ladder you require is still available prior to ordering.
Bailey Pro 150kg Aluminium Dual Purpose Ladder Highly durable and offering superior strength, the Bailey Professional 150kg range of Dual Purpose Stepladders are designed for heavy trade/commercial and tradesperson use.
Strongest and safest Dual Purpose Ladders on the market, the Bailey Professional range is industrial rated and features patented Quicklatch mechanism and the unique Punchlock design for increase torsional rigidity.
Incorporating the dual purpose functionality, the Comet range is industrial rated and features the unique Punchlock design for increased torsional rigidity
Industrial Duty Rated Designed for use on industrial work sites
150kg Load Rating
Strong, aluminium construction.
Quicklatech: Converts from a straight ladder back to stepladder with the press of a button
Easily converts from a stepladder to a single ladder, automatically latches into position
Punchlock tread design and deep fascia top caps increase torsional rigidity of the overall ladder frames
Slightly tapered back legs provide added stability when used as a stepladder
Anti-slip feet for added safety and stability
Made to Australian and New Zealand Standards AS/NZS 1892.1
Model Name

Product Number

Reach Height

Ladder Size

Product Weight

Pro 150kg Dual Purpose 6 Step

FS13395

3.2/4.2m

1.8/3.2m

(6'/10')

8.7kg

Pro 150kg Dual Purpose 7 Step

FS13396

3.5/4.8m

2.1m/3.8m

(7'/12')

10.2kg

Pro 150kg Dual Purpose 8 Step

FS13397

3.8/5.4m

2.4/4.4m

(8'/14')

11.7kg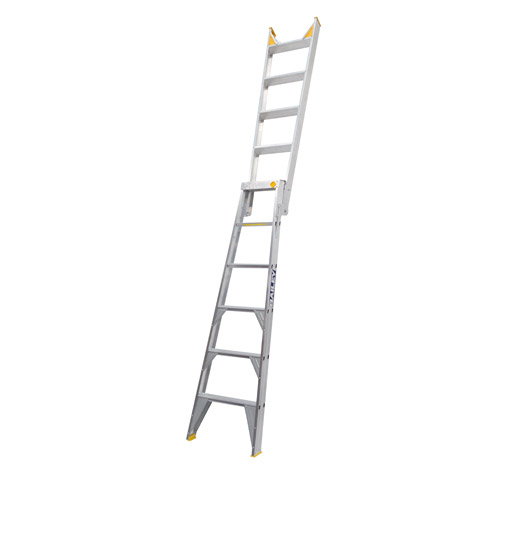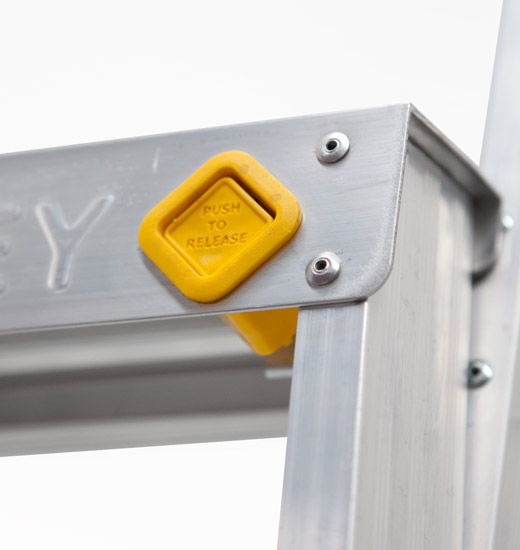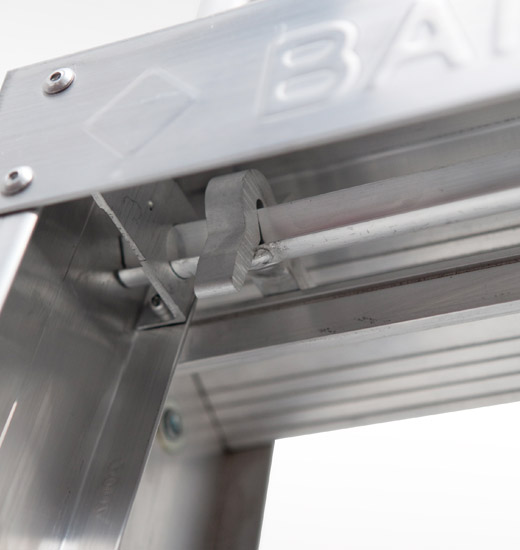 Bailey Pro 150kg Aluminium Dual Purpose Ladder