ProHost Housekeeping System by Hostar International Inc. is the first material handling and distribution System designed specifically for hotels and resorts.
A dynamic management tool, the ProHost Housekeeping System works to improve productivity, quality standards and inventory control.

The ProHost System by Hostar delivers operating efficiency, enhances guest corridor appearance and improves employee morale.
Please contact us for pricing as all ProHost by Hostar International is Price on Application due to your products quoted to suit your specific requirements and fluctuations in the value of the US$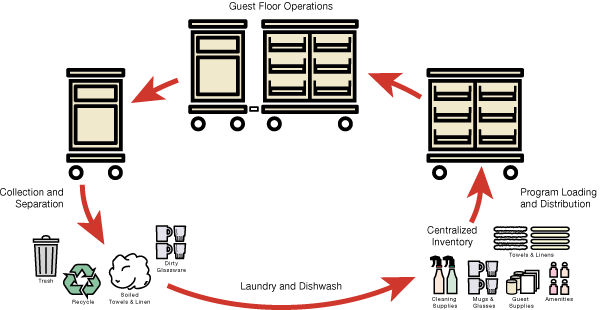 For full details regarding the ProHost Housekeeping Systems we refer you to the Hostar International Inc. website.

Housemaid Carts Housekeeping Trolleys Range PDF