A mezzanine safety switch gate, separates workers from product, during the loading up to mezzanine floor level.
The gate enables the forklift operator to load the upper level with the confidence that there are no personnel in the area where he is placing the pallet.
Features of Mezzanine Safety Switch Gate
The Fail Safe Gate conforms with ASAS1657,
the standard relating to platforms and handrails.
Replaces Flip over canopies, Ropes, Chains, Sliding gates and Drop bars
Supplied in kit form for easy installation
Standard Safety Yellow
Is Welded or Bolted to the floor
Uses very little space
Maximises availability of Natural Light
Minimises visual clutter
Optional multiple pallet facility
Gives a sense of security to workers
Has Safety trim to clearly indicate status
Low maintenance cost
Requires no lubrication
Other models available (price on application)
Right angle operation. e.g. in from north, out from east
Two pallet side by side
Two pallet in line
Remote operation
Options available See Below
Order Number 49019
The kit is flat packed on a skid - Dimensions 160 x 140 x 30 cm
Weight 100Kg.
Options available - POA
Kickplate at void side
Side Access to pallet
Galvanised Finish
Extra width
Extra depth
304 stainless steel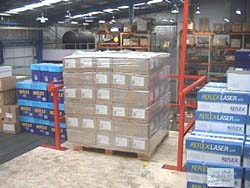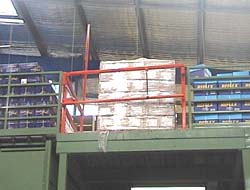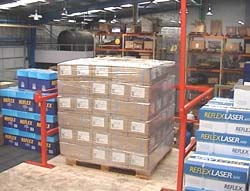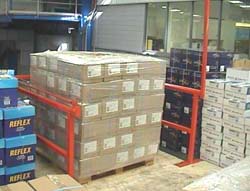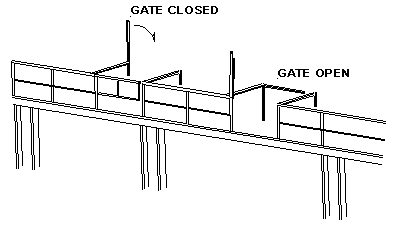 Mezzanine Safety Gate Assembly and User Instructions