Mantova Security Cage
Fitted with Wire, M-Span or Wire and ABS shelves .
Keeps valuable items safe and secure while being moved or stored.
Features of Mantova Security Cage
Shelving Options
M-span Shelves
Wire shelves
Wire and ABS Shelves
Mantova Security Cage Specifications and Options
Mantova Security Cage Frames - 25mm x 25mm x 1.2mm tube. 4mm wires spaced at 45mm.
Shelf Frames - Welded 32mm 2.5mm roll formed section.
Wire Grid - Welded Frame - 4mm wires spaced on 25mm centres on 8mm cross supports.
Posts - 25mm x 25mm x 1.2mm tube.
Mantova bullet foot allows 32mm of adjustment
Finishes - M-Span Zinc Lacquered and Polished Stainless Steel.
Available in widths of 450 or 600 mm deep.
Lengths of 900, 1050, 1200 or 1350 mm.
Standard - 5 tiers of shelves.
Over All Measurements - add 50mm to length and width
Over All Height - 1800 mm plus castors if fitted.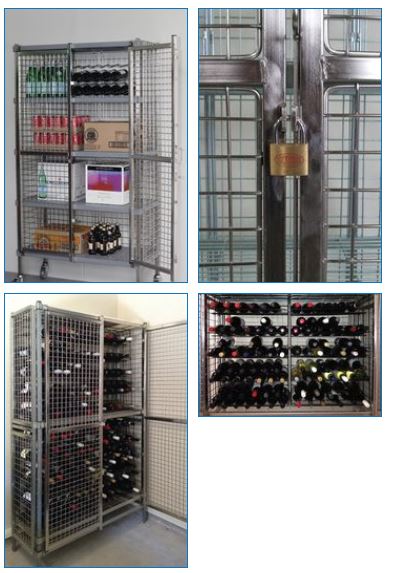 Security Cages and Accessories PDF