Rubbermaid Hands-Free, Step-on Container for sanitary, medical waste management.
Use in Hospitals, Laboratories, Medical Facilities.
Features of Rubbermaid Step-on Container.
Tough, All Plastic construction is Puncture resistant.
Quiet Heavy-duty pedal for hands free sanitary use.
Slow close, tight fitting, overlapping lid has integrated damper that keeps odours and bacteria from escaping.
Assists in complying with OSHA regulation; 29 CFR 1910.1030 "Occupational Exposure to Bloodborne Pathogens."
Factory Mutual (FM) and California State Fire Marshal (CSFM) approved for fire safety...
Three Sizes available 30, 45 and 68 litre capacity
Three Colours Red, Beige and White.
6143 Length: 41cm, Width: 40cm, Height: 44 cm
Volume Capacity: 30 Litres
Weight 3.1kg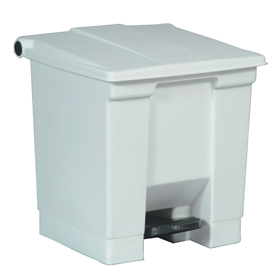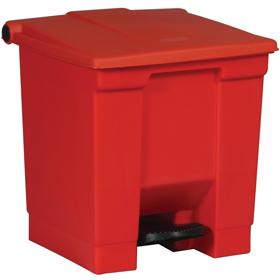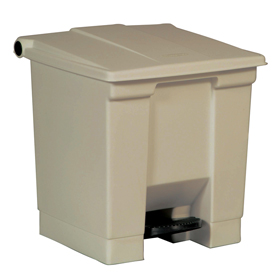 6144 Length: 41.cm, Width: 42cm, Height: 62cm
Volume Capacity: 45 Litres
Weight 4.1kg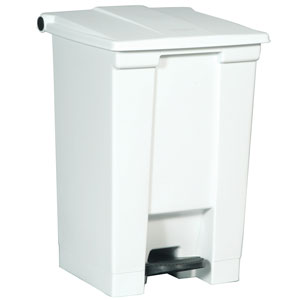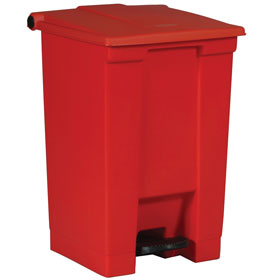 6145 Length: 50cm, Width: 41cm, Height: 67cm
Volume Capacity: 68 Litres
Weight 5.6kg