GEOHEX Erosion Control System is a unique ground stabilisation and sediment control technology.
Geohex has a multitude of uses from soil and turf stablisation to the enhancement of water saving measures and even improving safety on mine sites. Designed to prevent erosion, stabilise infill material and control shearing, lateral and vertical movement in a wide range of soil and substrate types.
Features of the GEOHEX Erosion Control System
Quick and easy to install.
Independently certified by Good Environmental Choice Australia (GECA)
Economical choice and environmentally friendly substitute to concrete and bitumen-type products.
GEOHEX Erosion Control System creates a stiffened base layer that provides increased load support whilst preventing soil subsidence and soil erosion.
Improves safety on the edge of roads, embankments, parking areas and many other medium to high traffic surfaces.
can be laid either in linear or bend sections in any weather and at any time of the year.
Suitable for use in just about any type of ground and geological conditions.
Specifications of GEOHEX Erosion Control System
Maximum load bearing capacity of 1200t/m²
Made from recycled and recyclable interlocking polypropylene
Panel Size 1000x500x42mm
Sold per Panel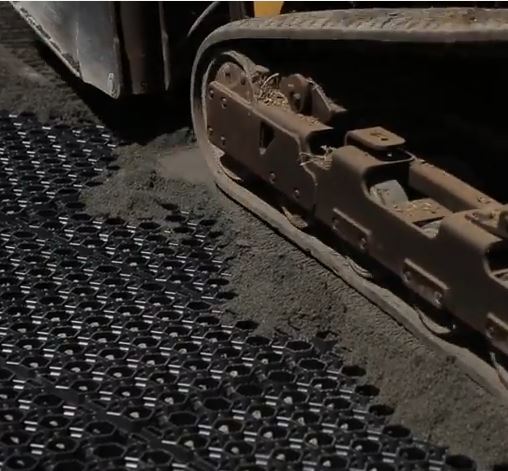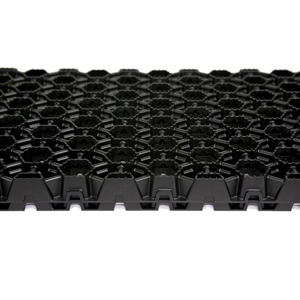 GEOHEX Erosion Control System can be used in: Mining, Resource development sites, Tailings and waste dams, Dump walls, Site rehabilitation, Residential developments, Landscape engineering, Civil projects, Road works, Tank farms, Equestrian centres, Sports grounds, Council landfills, Footpaths, Schools and universities, Marine parks, Shopping centres, Sheds and warehouses, Factories and manufacturing centres, Industrial estates, Rural gateways, Driveways, Bush areas, Golf courses, Corporate parks, Hospitals, Playgrounds, Helipads, Bike tracks, Parking areas, Caravan parks, Military bases, Cemeteries