DrumGrab is designed to safely attach and lift most Steel or Plastic 205 Litre / 44 Gallon drums, with a lip.
Is quick and easy to use, as it can be attached and released in seconds.
Features of DrumGrab Drum Lifting Attachment
Suits Plastic or Steel Drums with a lip.
Can be used with or without drum lid
Is self-centering
Only comes off when required
Suits most lifting devices including HIAB, forklift, tractor, hoists and jib cranes.
Drums can be easily rolled with DrumGrab in place
DrumGrab can be attached to drums on their sides or when vertical
Can be used to empty heavy drums, by attaching to the bottom of the horizontal drum, and lifting
A single drum can easily be lifted from within a group of surrounding drums
DrumGrab prevents injuries and spills.
DrumGrab Specifications
Working Load Limit: 1000kg (in accordance with AS4991-2004 Lifting Devices)
Shipping Dimensions: 50 x 50 x 43cm
Shipping Weight: 9.5kg
Material: Ductile cast iron 500/7
Finish: Safety Yellow Powdercoated
Net Weight: 7kg
Order Code: PDG100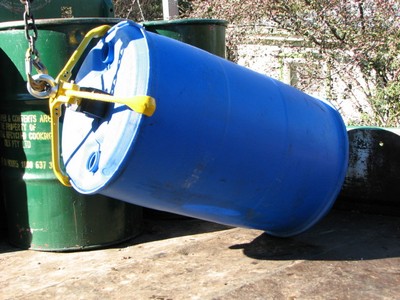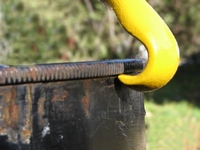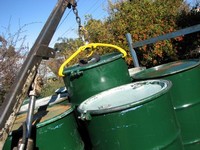 Drum Grab Sales PDF